pvc-asso.ir
Sava publish data on the presence of additives present in PVC industry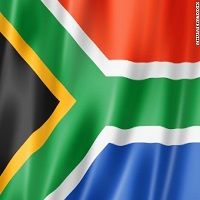 As part of its voluntary product stewardship commitment, the South African Vinyl Association (Sava) reports on additives phase-out. Sava's latest annual report, includes information on nine targets, six of which relate to additives use.
• Lead-free stabilisers: Sava members supplied just over 3,000
tonnes of lead-based stabilisers into the South African PVC market between June 2012 and May. Sava's target is for lead-free stabilisers to be used in all PVC products by January 2015.
• Cadmium additives: cadmium-based stabilisers and pigments must be removed, and cadmium-free additives used in all PVC products by June 2013. There was a 10% increase during the 2012/13 reporting period in the supply of cadmium-based stabilisers, but one of the two companies supplying cadmium-based pigments ceased doing so.
Earlier this year, the South African Bureau of Standards announced that all PVC pipes made in South Africa must be free of heavy metals by July 2015. The South African Plastic Pipe Manufacturers Association says all PVC pipes made by its members contain calcium-zinc or organics-based stabilisers.
• Chromium VI pigments: these were to be phased out by June 2013. The target was narrowly missed, with a 94% decrease achieved during the reporting period.
• Bisphenol A: all Sava members said they have a strategy to meet the target of phasing out BPA's use by January 2015. Just over 60 tonnes were used in 2012/13. The report does not say what BPA is used for, but there are reports from other parts of the world that it has been used in PVC as an anti-oxidant.
• DEHP/DOP: Sava members must restrict the use of DEHP in "high human contact" uses, such as toys, medical devices (except blood bags), footwear, gloves and apparel, shower curtains, flooring, table cloths and domestic flexible hoses by January 2015. Although DINP and DIDP are the most commonly used phthalate plasticisers by the programme's signatories in flooring, cables and insulation, DEHP is still used in other applications. However, the total tonnage of DEHP/DOP used in high human contact uses fell by a third in the reporting period.
• Short-chain chlorinated paraffins: these were due to be phased out by 1 January 2014. As of May 2013, of the ten companies that use, supply or import SCCPs for use by the South African PVC industry, two indicated that they did indeed use, supply or import SCCPs.
The association has also launched a labelling scheme, called VINYL, which will be licensed only to those PVC products that demonstrate third-party verification of compliance to the association's product stewardship scheme. The label is designed to "give retailers and their customers peace of mind" that the PVC product they are using, complies with best practice, as prescribed by the programme, says Sava CEO Delanie Bezuidenhout.